We have discussed in previous blog posts the SECURE Act (Setting Every Community Up for Retirement Enhancement) that was passed by the US House of Representatives in the spring.
The bill ran into some opposition though, as it was addressed by the Senate in the summer and fall of this year and has not yet been finalized. This bill is intended to enhance retirement savings for Americans by various provisions allowing: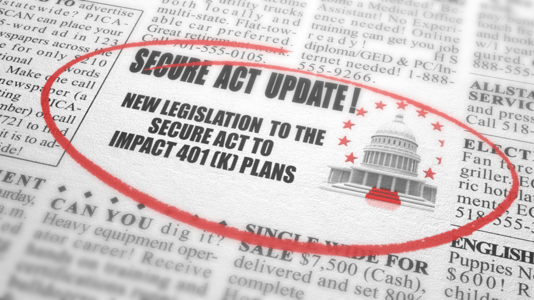 Increased contributions to plans.


Increasing the required minimum distribution ages.


Allowing more small businesses to provide access to plans for their employees.


Varying the investment options allowed inside the Plans (such as allowing annuity investments to be more readily available).
The bill as originally written has been hailed as the largest retirement bill since 2006. Current trade groups representing the retirement industry are now reporting that provisions of the bill have been included in the most recent spending package currently under review by the House of Representatives.
Although discussions on the spending package have just begun, political insiders expect the spending resolution to be settled shortly due to the upcoming holidays. Keep watching our blog posts for progress on this important measure.
It's vital that you hire a trusted auditor when it's time for your plan's audit. At Summit CPA we specialize in retirement plan audits. We have the ability to offer assistance entirely off-site with little or no distraction to your daily office routine. We also offer flat-fee pricing so there are no surprises on your bill when the job is complete. For assistance contact our office at (866) 497-9761 to schedule an appointment.