Millennials and Your Company 401(k) Plan
A recent study by the Center for Retirement Research at Boston College looked at the retirement savings pattern of millennials (those born between 1981 and 1996) to previous generations. The study was based on data from the Federal Reserve's Survey of Consumer Finances in 2019.
The study pointed out that millennials will most likely have less Social Security income over their lifetime, they are anticipated to need more retirement savings as life expectancy is increasing and they will have to deal with rising healthcare costs. To top all of that, they left college with higher student debt that previous generations and they entered the job market during a tough economic period. Add the Covid-19 pandemic impacts and you can see that they have a real challenge ahead.
While the study indicated that millennials are still saving for retirement like past generations and they are buying homes at similar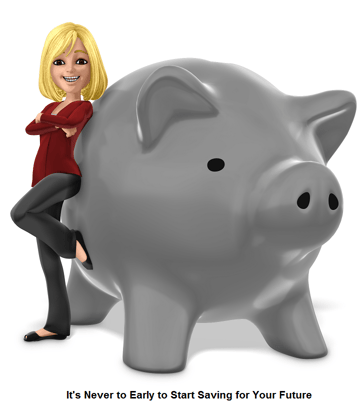 rates, the median ration of net wealth to income for this generation is significantly behind previous generations. The main reason for this is large student loans. The study indicated that 40% of households with ages 28-38 have student debt. This debt can approach 40 % of current income. The student loans are making it very difficult to be able to save enough for the anticipated retirement need.
So, what can you as the Plan Sponsor or Administrator of a 401(k) plan do to help your employees with this challenge?
As always, providing education about the benefits of a 401(k) plan account is important.
Stress the need for retirement savings and that investing a little at an early age can pay many more dividends years later. Also, per IRS Private Letter Ruling 201833012 (dated August 17, 2018), companies can amend their 401(k) plans to allow employees to designate a portion of their pay to go toward their student loans instead of into their 401(k) plan.
The Company is allowed to "match" this contribution in the same way that they match other employee direct contributions into their 401(k) accounts. This allows employees to pay down their student debt while still receiving the Company contributions toward their retirement.
Abbott Laboratories and Prudential Retirement are two large employers that have publicly stated that they have taken advantage of the ruling. It should be noted that the guidance provided by the IRS is not official guidance for all employers, but it does signal an intent to allow employers to assist employees in this way. Employer groups are pressing for legislation to formalize this ruling to make it available to all.
We recommend plan management review their current plan offerings and their employee structure. If the Company employs or intends in the future to employ a large millennial employee base, consideration should be given to the unique needs of these individuals and increasing their retirement savings.
As the plan sponsor, when it's time to audit your plan, it's vital that you hire an experienced auditor to ensure your plan is in compliance. At Summit CPA, we specialize in retirement plan audits. We have the ability to offer assistance entirely off-site with little or no distraction to your daily office routine. We also offer flat-fee pricing so there are no surprises on your bill when the job is complete. For assistance contact our office at (866) 497-9761 to schedule an appointment.