During 2020, more than 100 cases were filed regarding 401(k) Plans. These cases were mostly filed against large Plan Sponsors such as Estee Lauder, Costco and Trader Joe's. However, the cases are not exclusive to large Plans and Plan Sponsors. These cases revolve around alleged breaches of fiduciary duties by the Plan Trustee(s), Plan Administrator(s) and Plan Sponsors mainly concerning excessive fees and conflicts of interest. While lawsuits related to your company Plan may be scary, there are steps you can take to help protect those involved with the Plan and the company itself from litigation against the Plan.
Steps to review to protect your Plan and others from potential litigation: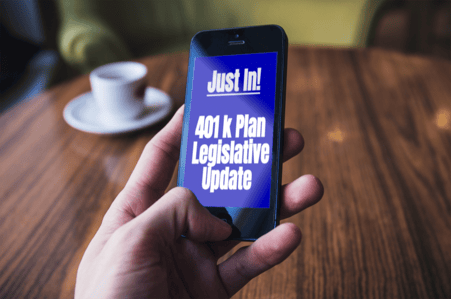 Ensure you have a process in place to administer your Plan.

These procedures include evaluating the service providers used, the investment lineup in the Plan and reviewing performance, reviewing the fee structure for the Plan and comparing it to other options and periodically monitoring Plan activity for completeness, accuracy, proper classification, authorization and overall proper handling. Procedures should be documented and followed. Ensure you review performance by the service providers on a regular basis. Don't be afraid to make changes if any issues are identified.



Fees are a constant source of lawsuits.

It is an easy argument to make that the Plan Sponsor did not act in the best interest of participants as a lower cost alternative was available. The fees charged need to be reasonable for the services received. If participants want a full service Plan, the fees will reflect that. However, a regular review of fees and benchmarking fees charged against other options can protect the Company in the event a lawsuit is initiated. Also, constant communication with participants helps them to understand the fees charged and why the fees are deemed necessary. This is an area in which smaller plans tend to be vulnerable as they do not have the staffing available to review in this area.



Match the investment lineup to your workforce.

A younger set of employees may desire a heavier risk portfolio. Busy folks may appreciate targe date funds or those that are more extensively managed. This is an area to involve your employees. Hold sessions with them to seek their input. If the investments are structure per employee wishes, the risk of a lawsuit can be greatly reduced. Also, make sure you constantly evaluate the investment lineup and don't be afraid to change up the selections as you feel is necessary. Most importantly, make sure you have a review process, follow it and ensure you document your monitoring of the investment performance. That documentation can avoid litigation or, in the worst case, provide a solid defense if you are litigated.
Most importantly, don't make assumptions about the Plan and don't be apathetic about controls and monitoring for the Plan. Don't put these activities off. Litigation is not going away and it will reach small plans as well as large plans. A little bit of regular work in this area can help avoid litigation or provide a solid defense if once is initiated against your company or Plan.
We at Summit CPA know that Plan administration can be a huge burden to companies especially with all the complexities added due to the pandemic. However, don't let your guard down regarding your 401(k) Plan. It is an important responsibility of the Plan fiduciaries to ensure compliance at all times. A review of current compliance and administration now will help make things a little less stressful. For more information on how we can help, contact our office at (866) 497-9761.