In our 401(k) blogs, we like to inform you of lawsuits that have been logged that may be of interest to you as a Plan Sponsor. The latest class-action lawsuit involves the Wells Fargo Plan, which has more than $40 billion in assets.
This lawsuit alleges that the plan fiduciaries (high-level executives at the company) selected and then did not replace 17 Wells Fargo proprietary funds that performed below comparable benchmark funds that represented the market index for each fund. The lawsuit also alleges that the investment funds selected were newer funds that did have a performance history that could be evaluated, and higher fees were charged for these funds than similar funds were charged. The Plan has over 340,000 participants.
Wells Fargo had requested the judge in the case dismiss it, but this was recently denied. The next steps are a summary judgment and then a trial. We will keep you posted within our blog posts once a decision is reached.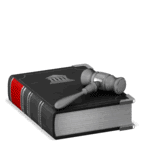 Why this matters.
You may wonder why this matters to you since your Plan is most likely much smaller than this one and a lower profile Plan. The lessons relate to the fund offerings in your Plan and the review of their performance. Although you are not offering funds from your company, it is important to periodically review the fund lineup.
Performance Review
Evaluate the performance of your funds comparable to similar funds and benchmarks. Replace underperforming funds after you have completed your evaluation. Also, we recommend you keep notes of these reviews, the decisions made, and any recommendations for funds that should continue to be watched. Although these reviews should help your Plan offer solid investment options that will please your participants, in the event of a lawsuit this documentation can prove invaluable.
Review fees
The other lesson from this lawsuit relates to fees. We recommend your Plan management periodically conduct a review of the fees charged to administer and service the Plan and compare the charges to other similar options. Lower fees are the goal unless a higher fee can be justified because of a better offering from the provider, or the investment chosen.
Recommendation
We recommend you work with an investment professional or other specialist to conduct this evaluation. Ensure you provide this information to your participants so they are aware of the actions you are taking to help their retirement savings grow as much as possible.
If you would like to discuss Summit CPA Group's audit process in more detail or need an audit for the first time, give me a call at (866) 497-9761. We're here to help you navigate the world of the 401(k) audit as proficiently as possible.