As a Plan Sponsor of a 401(k) Plan, it can be difficult to know how many investment options should you included in the fund lineup for your Plan. Investment diversification is very important to a retirement saver, so offering options in different sectors is crucial. However, there are so many different investment types and different offerings within each section, how many options can be too many?
Past studies have shown that providing too many investment options can be overwhelming to participants especially as they first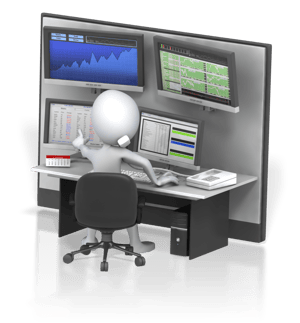 enroll into the Plan. Discussions with potential employees showing a multitude of investments can be so confusing that they decide not to participate at all so they can avoid having to make a difficult decision. A study conducted in 2014, showed that participation rates declined by 1.5% for every 10 investment funds added to the fund lineup in the Plans studied.
However, new research from Morningstar indicates that employees may now be ready for larger investment options. Five-hundred Plans were included in the study. These Plans offered between 10-30 investment funds in their lineup. The study showed that as more funds were offered, participation did not decrease but the selection of the default investment option or target-date funds increased. This indicates that employees are most likely still confused by the various offerings but appreciate the ability to choose a pre-selected fund or target-date funds that are designed to work with their retirement strategy. The need to choose between multiple options is removed in these cases.
The study showed that for those employees electing to choose between the investment options, menus with 10 options had an average of 4.4 selections and those with 30 options had an average of 8.6. Showing that as more options are available, educated investors are willing to utilize the additional offerings.
We recommend discussing the investment options with your Plan's investment advisor, record-keeper/custodian and, most importantly, your employees can help assist in making the lineup decisions and provide for a well-designed 401(k) Plan that best suits the needs of your employees.
Do you need an audit for your Plan? Consider a specialized firm like Summit CPA Group. We can provide a quality benefit plan audit that is efficient and accurate. If you would like to discuss Summit CPA Group's audit process in more detail contact our office at (866) 497-9761. We also offer flat-fee pricing so there are no surprises on your bill when the job is complete.