You may think that as a 401(k) Plan Sponsor if you administer your plan according to the plan document, follow the advice of your service provider, and run payroll on a regular basis with minimal issues, there is little risk to you or your company from the plan.
Think again.
According to a study by the Center for Retirement Research at Boston College, there is increased litigation risk to plans primarily due to high fees, inappropriate investment options, and a lack of transparency.
It is time to pay attention to this trend to avoid potential issues to you, your plan, and your company.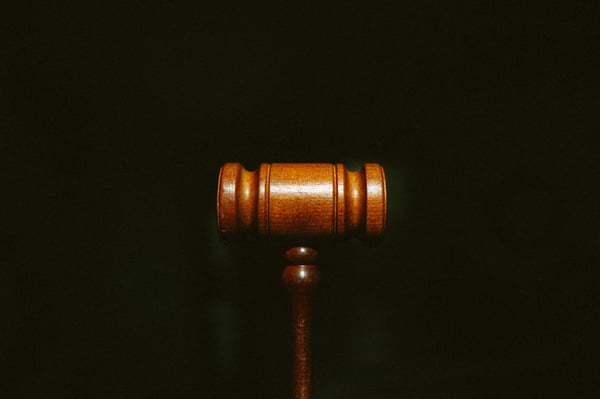 These lawsuits can increase when the market performs poorly. Although in the vast majority of 401(k) plans, investment decisions are made by the participants, when the market turns downward and the balance in participant accounts drops, complaints soar.
Litigation numbers tend to follow the market, 8 lawsuits were filed in 2006, but by 2008 and the number had increased to 107 (remember the huge market downturn in 2008?). The two most recent years tracked in the study showed 56 lawsuits in 2016 and 51 in 2017. Expectations are high that these numbers will rise due to the market fluctuations in 2020 due to the pandemic.
Of the 430 cases evaluated in the study, 20% were dismissed, 16% were settled or decided, 4% are on appeal and 60% are still pending. So, not only must you worry about a lawsuit, but also the administrative time to respond to one if needed.
The main reasons for the lawsuits are investment returns and excessive fees. It is very important to review all the fees charged to participants as a part of your plan's structure. Make sure you understand the fees charged and have benchmarked them against other similar plans. Educate your employees on this process. Also, beware if company stock is included in your plan. Ensure that your investment lineup is diversified and offer employee communication regarding the investment choices. Offer the services of a trained investment advisor or specialist to help your participants understand the investment options.
Ensuring you review these areas and communicate your strategies with employees can help mitigate the risk of a plan lawsuit in your future. When it's time for an audit for your plan, it's vital that you hire a trusted auditor.
---
At Summit CPA, we specialize in retirement plan audits. We have the ability to offer assistance entirely off-site with little or no distraction to your daily office routine. We also offer flat-fee pricing so there are no surprises on your bill when the job is complete.
For assistance, contact our office at (866) 497-9761 to schedule an appointment.