A recent study by the U.S. Government Accountability Office showed that almost half of all Americans approaching retirement have no savings in a 401(k) account. Twenty-nine percent of older Americans have no 401(k) or other pension. They are relying strictly on Social Security retirement income.
The study also indicated that about half of all households age 65 or older are relying upon Social Security only for their income, and that 41% of those households will run out of money in their retirement. So, you have gone to the effort to set-up a 401(k) Plan for your employees to help save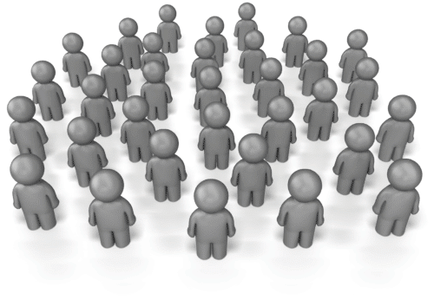 for retirement. However, you have found that participation in the Plan is low and interest in the offering is not what you expected. What can you do?
There are several options to consider that may help increase interest and participation in the Plan.
Offer employer contributions to those that contribute to the Plan. This can be in the form of an employer match up to a specific level of employee contribution. Alternatively, a profit sharing contribution based upon company performance can be an incentive to achieve specific goals. Discretionary contributions can be added to your Plan which allows flexibility each year to offer a company contribution if the financial condition of the Company allows for it and the contributions can be suspended in more challenging financial times.
Provide periodic but regular communication about the Plan to all employees. This can be conducted by personnel from your Human Resources or Benefits Department or you can request your Investment Advisor or Record-keeper to deliver them. The Investment Advisor can offer sessions to discuss financial planning and review the benefits of retirement planning. They can also review the Investment options and assist employees in selecting the investments that align best with their goals. Remember to discuss with employees the benefit plans provided during the interview and onboarding process, so employees learn about the plan as early as possible.
Consider adding auto-enrollment to your Plan. Once an employee becomes eligible to enter the Plan with auto-enrollment they are automatically added to the Plan and contributions are withheld from their pay at a set rate unless the employee takes action to decline participation. Plans with this option usually have higher participation.
As the plan sponsor, when it's time to audit your plan, it's vital that you hire an experienced auditor to ensure your plan is in compliance. At Summit CPA we specialize in retirement plan audits. We have the ability to offer assistance entirely off-site with little or no distraction to your daily office routine. We also offer flat-fee pricing so there are no surprises on your bill when the job is complete. For assistance contact our office at (866) 497-9761 to schedule an appointment.