If you do not have a specific investment advisor for your 401(k) Plan, you are missing out on an important tool to assist your participants with their retirement planning. A survey by Charles Schwab Retirement Plan Services of adults age 25 – 70 found that those that used the services of an investment professional to make investment decisions regarding their 401(k) Plan are more confident in their Plan to provide retirement income than those that didn't.
Approximately half of those surveyed believed they could benefit from such advice. The majority of the respondents had concerns regarding the amount they needed to retire securely.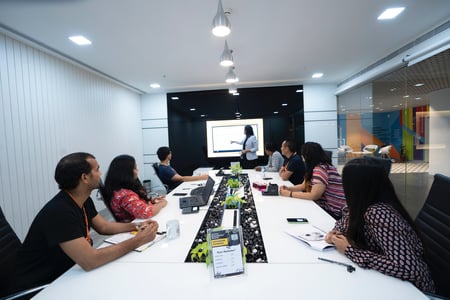 The top concerns were:
How much they should save.
When they should retire.
Information on anticipated tax expenses in retirement.
How to have an income stream during retirement.
How long their retirement would need to last. (The average response was 24 years.)
What does this mean to you as a Plan Sponsor?
The value of offering investment advice to your Plan participants should not be underestimated. If you have a Plan advisor, ask them to offer their services to participants to help make investment choices. Discuss with your Plan service provider, the retirement planning materials available on the Plan participant website.
Ask your participants what type of help they would prefer.
There may be other options available for a small charge. Getting your employees and Plan participants involved in their own retirement planning helps them to take advantage of the benefits your Company offers and removes concerns they may have regarding their financial planning.
At Summit CPA we specialize in retirement plan audits. If you would like to discuss our audit process in more detail or need an audit contact our office at (866) 497-9761 to schedule an appointment. We can help you navigate the world of the 401(k) audit as proficiently as possible. We also offer off-site assistance and flat-fee pricing so there are no surprises when the job is complete.