As the Plan Administrator, you may not have thought about former employees as a cost to your 401(k) Plan. However, they may be not only costing your Plan money but may also present a hidden administrative burden to you especially in the future. We will focus this blog post on a few ways to be on the lookout for this hidden cost and ways to prevent the cost from occurring.
Of course, terminated employees usually only present a 401(k) Plan if they were in the Plan, to begin with, and if they still have assets in the Plan after they leave the company. If the employee leaves their assets in the Plan, most fee structures will include a periodic "headcount" charge. Of course, these accounts are included in this charge.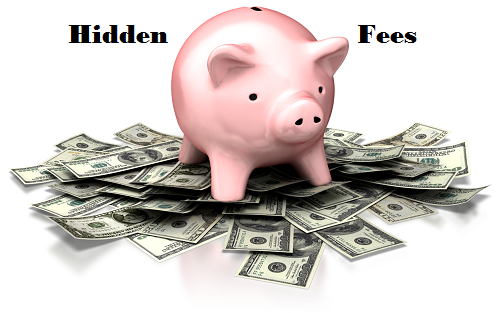 There are two ways to work to reduce this charge to the Plan or to the company if they pay the recordkeeping or administrative charges for the 401(k) Plan.
One is to discuss with the employee moving their account to another Plan or to an IRA account. This discussion is best held during an exit interview or close to their last day of employment. Even if the employee does not take action right away to move their account, make sure to get good follow-up contact information (current address, cell phone, etc.). This way you can keep in contact with the employee going forward (more on this later). Also, consider modifying your Plan document to allow force-out distributions below a certain dollar limit. This allows you to move the terminated employee account to an IRA or other qualified plan account.


Often employees change jobs/employers and "forget" that they have a retirement account that they started with that employer. The dollars involved in these forgotten accounts are not small. A new estimate from Capitalize Research estimates that 24.3 million 401(k) plan accounts representing $1.35 trillion in assets have been left behind by those changing employers. It is estimated that an individual account that is left behind can accumulate to almost $700,000 before retirement. From an employer standpoint, dealing with these "left behind" accounts can require many hours of administrative time. Current laws make it difficult to simply escheat these funds. Regulations require employers to take many steps to attempt to locate the "missing participants" prior to taking any action to remove the related account funds.
We recommend employers take the steps above to ask or require participants to move their funds at the time of separation from employment. If that is not possible, make sure that you put in place a process to keep in touch with these former employers so you can locate them or their beneficiaries to ultimately close out their accounts. If you do have "lost participants" work with your service provider and consider reaching out to employees still with your company that may have kept in contact with the former employee. Finding these "lost participants" can be a very time-consuming administrative task so try to avoid having to spend that time reviewing your participant counts and working to move out old accounts as soon as possible before you lose contact with the former employees.
At Summit CPA we specialize in retirement plan audits. If you would like to discuss our audit process in more detail or need an audit contact our office at (866) 497-9761 to schedule an appointment. We can help you navigate the world of the 401(k) audit as proficiently as possible. We also offer off-site assistance and flat-fee pricing so there are no surprises when the job is complete.