Did you know that today, Friday, September 6th is National 401(k) Day? This day is sponsored by the Profit Sharing/401(k) Council of America (PSCA) to increase awareness of retirement plans and the benefits of participating in one. Help us celebrate by sharing with your employees some fun facts about retirement savings (per the PSCA website):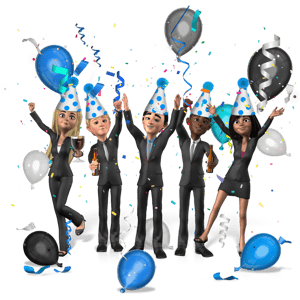 Approximately 80% of employees at companies that sponsor a 401(k) Plan are currently participating.
Employees at companies that provide a 401(k) plan are more likely to have saved at least $50,000.
50% of Americans say they would like to retire before the age of 65 but only 20% believe they will realistically be able to do so.
Less than 50% of people interviewed were aware of how much money they have monthly for discretionary spending.
Participating in a 401(k) Plan is an easy way to accumulate funds to help you retire – even if that needs to be at age 65 or later. Many company plans offer a match or profit-sharing component which, in essence, is "free" money. Not participating in these plans means you are not taking advantage of an employee benefit offered by your employer. Participating in a 401(k) Plan can also provide tax advantages if you defer funds to a pre-tax account.
Those of us at Summit CPA Group hope that you and your employees enjoy National 401(k) Day! If you would like more information on the audit services that we provide to our valued 401(k) Plan Sponsor clients, contact our office at (866)497-9761 to schedule an appointment.