For those plans filing on a calendar year basis, the original deadline for filing the required Form 5500 is rapidly approaching. This due date is July 31st. You can file for an extension if you believe you will need additional time to complete the filing. Form 5558 should be completed to request the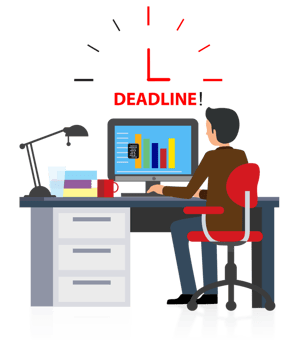 extension.
Please be aware that this extends the due date only to October 15th of the same year. Extensions beyond this date are not available. You can review a set of common errors noted related to completing and filing this form at the IRS website at: https://www.irs.gov/retirement-plans/form-5558-avoid-errors-when-requesting-an-extension
Additional information related to the Form 5500, the various schedules that need to be included and the types of filings such as a 5500 Short Form or 5500 EZ Form are discussed on the website as well. Use this URL to view this information: https://www.irs.gov/retirement-plans/form-5500-corner
It is very important to ensure you file the Form 5500 timely as daily fines and penalties can accrue if the deadline is missed.
If you have questions regarding the Form 5500 or if your Plan needs a 401(k) audit by an independent public accountant, at Summit CPA we specialize in retirement plan audits. We offer auditing assistance entirely off-site with little or no distraction to your daily office routine. We also offer flat-fee pricing so there are no surprises on your bill when the job is complete. For assistance contact our office at (866) 497-9761 to schedule an appointment.