Whether you're looking for a firm to conduct your first 401(k) audit or you want to find a new firm to do your audit, understanding the pricing and fees associated with this service can help guide your search. Typically, the cost of hiring a firm to conduct a 401(k) audit for your business is dependent on the size of your company's retirement plan. That is to say, the more eligible participants you have, the more expensive the audit will be. The average cost of a 401(k) audit starts at approximately $6,000-$7,000 and can go up to as high as $30,000 or more.
It is necessary to note that costs will fluctuate based on a variety of factors. As you continue your search for a firm to handle your audit, it's imperative that you pay close attention to the difference in fee structures between them. Doing so can help you stay on budget by avoiding unexpected additional fees, among other benefits.
An Overview of Popular Fee Structures
Accounting firms that handle 401(k) audits follow one of two fee structures: a "time and materials" audit or a fixed-fee audit. Both audits usually involve a sales call with the potential client. During this call, the firm asks a series of questions to get an idea of how much work the audit will require. The difference between the two fee structures lies in the type of questions asked and how the answers are used to generate a price or estimate.
For a time and materials audit, the questions asked during that initial sales call are used to give the potential client a rough estimate for the cost of the audit. Furthermore, some firms choose to bill their clients at an hourly rate if they're unfamiliar with the company and, therefore, unsure of the exact amount of work conducting an audit will entail.
Meanwhile, the fixed-fee audit takes the client's answers and links them to a set pricing model. By the end of the call, the firm can let the client know exactly how much their 401(k) audit will cost.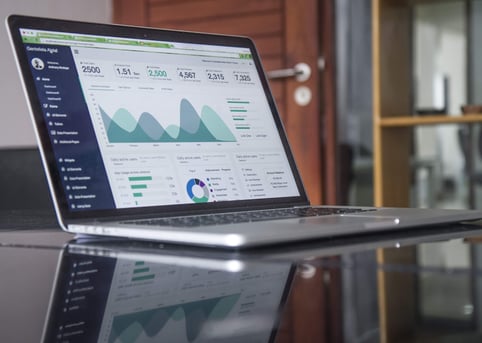 The Benefits of a Fixed-Fee Audit
At Summit CPA, we operate under a fixed-fee model for our 401(k) audits. During our time delivering this service, we have come to understand through experience and client feedback the benefits associated with this cost structure.
A few of these benefits include the following:
You can stay on budget.


Time and materials audits can be daunting for companies, as these businesses remain unsure of how much the audit will cost before undergoing the examination. The fixed-fee audit increases transparency by avoiding hidden costs associated with doing an audit. This transparency relieves client anxiety and allows you to stay on budget due to the set price.



You can successfully augment your cash flow management.


Maintaining a fixed-fee structure means that you know up front the cost of the service. With this information, you're able to manage your cash flow in a way that takes into account the cost of your 401(k) audit before undergoing the actual inspection.



You can make any necessary changes.


Since the fees associated with a fixed-fee audit are tied to a set pricing model, you can plan for future audits. You can identify how the growth of your company, as well as any other changes made to the business, will affect the price of their 401(k) audit and plan accordingly.
Choosing to go with a firm that takes the guesswork out of pricing can not only relieve any anxiety associated with this service, it can also be a sound financial decision. Therefore, as you continue your search for the right firm to conduct your 401(k) audit, we suggest seriously considering how their fee structure could impact your business expenses.
---
Summit CPA specializes in retirement plan audits. If you would like to discuss our audit process in more detail or need an audit contact our office at (866) 497-9761 to schedule an appointment. We can help you navigate the world of the 401(k) audit as proficiently as possible. We also offer off-site assistance and flat-fee pricing so there are no surprises when the job is complete.