When you're a Plan Administrator of a 401(k) Plan, it's your fiduciary duty to ensure that all transactions are conducted in the best interest all your plan participants. This includes making sure that all participants receive the benefits they're entitled to. This may sound simple but it can actually become very difficult after an employee leaves your organization and moves on to other employment or other circumstances. When those individuals don't remove their 401(k) funds soon after the relationship is severed, they may be difficult to locate, especially if they move after termination. It is your responsibility to conduct good faith efforts to locate the "missing" participant or their beneficiaries to be sure they receive their entitled benefits. To make the process runs smoothly you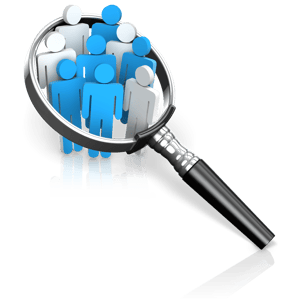 can:
When an employee participating in the plan terminates, as part of the exit interview process, include a discussion regarding disposition of their 401(k) account. Encourage them to roll-over the balance to their new employer's 401(k) plan, if possible.


Depending on the verbiage included in your 401(k) Plan Document, you may be able to initiate a distribution to the participant, or require them to roll-over the account balance to an IRA account. Discuss this option with your plan provider to better understand its applicability to your plan.


Ask current employees if they know how to reach employees that have left the organization. Often, co-workers will keep in touch with each other for years after a termination. They may be able to help find the "missing" participants.


The Pension Benefit Guaranty Corporation (PBGC) maintains a database of "missing" participants. Although the PBGC covers defined benefit plans, they stated in December 2017 that the database information will be opened to allow missing 401(k) participant accounts to be added. For more specific information on this change please visit their website at:

https://www.pbgc.gov/prac/missing-participants-program.
It is the plan's obligation to ensure all participants receive their fully vested benefits. We suggest as the Plan Administrator, you review your procedures in this area to ensure you remain compliant.
Retirement plans can be very complex. As an innovative firm, Summit CPA specializes in 401(k) audits. We have the ability to offer assistance entirely off-site with little or no distraction to your daily office routine. We also offer flat-fee pricing so there are no surprises on your bill when the job is complete. For assistance contact our office at (866) 497-9761 to schedule an appointment.