It's that time of year again – we're nearing the end of July and your service provider has indicated the deadline is approaching for the filing of your Form 5500 for your 401(k) Plan. What do you do next?
We usually suggest that you check with your service provider first. They may have specific instructions they can provide to help guide you through the process. Also, they may use proprietary software that will have unique instructions to follow. In general, though, here are the steps to follow. It is pretty straightforward and simple, so don't be nervous. Work through each step and verify the acceptance of the form at the end. You'll have completed this task in no time!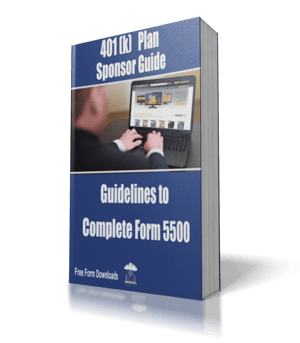 Ensure the Form 5500 has been completed. Obviously, you can't file an incomplete form. No use getting started until you verify the Form is ready to be filed. Also, double check that any additional items required are complete, such as the required Plan audit or supplemental forms.


Once you have all the items in Step #1, review each item. There are implications if you file a Form 5500 with incorrect information, so review the information included on the form. If there is something you do not believe is correct or you don't understand, ask your service provider or auditor. Don't be afraid to ask questions.


Once everything is reviewed and you are ready to file, verify if you need to file the form yourself via the E-FAST system (this is the system used to file and house all the Form 5500s) direct or if you will be working through a service provider system. If you will be using the provider's system, follow their instructions and, again, don't be afraid to ask for help from them if needed. You have paid for this service so they should be able to assist if you have questions. If you will be filing direct to E-FAST, you will need to login into the system and gain credentials for filing. This is an easy step. Click here for some instructions from the Department of Labor on this step. Once you have the credentials, you simply login to E-FAST and get started. The filing is quick and painless. Again, here are some instructions from the DOL to help you work through it.


We recommend after the filing, you check back on the E-FAST website to verify the form was accepted. It will take a few days for the system to check it and then post it. Remember that all Form 5500s and their attachments become public, so ensure you check all the information before uploading it. If you do not see the filing, you may need to reload it. If you receive an error that the filing did not load, you will need to re-try it, although this is not common.


Once you have verified the filing is complete, check with your service provider. Often there are disclosures such as the Summary Annual Report which must be made to participants.
After that, you are complete with the year-end work for your 401(k) Plan for another year. Congratulations!
Do you need an audit for your 401(k) Plan? Consider a specialized firm like Summit CPA Group. We a can provide a quality benefit plan audit that is efficient and accurate. If you would like to discuss Summit CPA Group's audit process in more detail contact our office at (866) 497-9761. We also offer flat-fee pricing so there are no surprises on your bill when the job is complete.