2021 Fee Disclosure
There are specific disclosures that should be provided to plan participants each year per federal regulations. This blog discusses what's called the "participant fee disclosure". As the Plan Sponsor of a 401(k) plan, there are specific requirements related to fee disclosures if you allow the plan participants to direct their investment choices.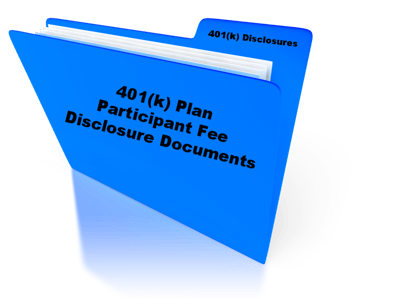 You must provide information related to the investment options available, performance of each of those investments and all the fees and expenses associated with each investment choice. This information needs to be provided to each participant before they enter the plan and make their first investment selections, and then annually after that.
Most third-party providers will prepare the fee disclosure information for you, but you should verify that all the required information is included and ensure that all participants are scheduled to and actually do receive the disclosures at the proper times. As a Plan Fiduciary, this is a required step to ensure your 401(k) plan remains compliant.
We also recommend that as the Plan Sponsor you maintain documentation that the disclosure was distributed (the date of the distribution, how it was provided and a listing of all participants that were given the disclosure). The Plan Sponsor should also keep a copy of the disclosure that can be provided in case of questions later or if a participant does not receive the original copy.
If the service provider is responsible for distributing the disclosure, the Plan Sponsor should ensure the provider maintains the required documentation.
For more detailed information related to plan expenses and required disclosures, you may visit the Department of Labor website under the Employee Benefits Security Administration section.
At Summit CPA, we know that plan administration can be a huge burden to companies, especially with all the complexities added due to the pandemic. However, don't let your guard down regarding your 401(k) plan. It is an important responsibility of the plan fiduciaries to ensure compliance at all times. A review of current compliance and administration now will help make things a little less stressful. For more information on how we can help, contact our office at (866) 497-9761.