At Summit CPA we have seen various errors made by plan sponsors throughout the years. These errors have often resulted in both a significant amount of time spent trying to correct the issue at hand and costly penalties. As a way to prevent you, a plan sponsor, from making these costly mistakes, we've highlighted a few common errors below and detailed how to avoid them. While we have touched on common contribution and distribution errors made by 401(k) plan sponsors in the past, this article discusses other factors that could impact your 401(k) audit and what to do to prevent your business from being negatively affected.
Eligibility Requirement Errors
Eligibility requirement errors are not as common as compensation contribution errors, but they are just as essential to avoid. Most plans specify an age and service requirement as determinants of an employee's eligibility. It's imperative that you know your401(k) plan's eligibility requirements and what the procedures are to determine a potential plan participant's eligibility. Adhering to the conditions and procedures outlined in your plan document is a must. If your plan document states something other than what you've been doing, you should either change your procedures or amend your Plan document to match your actual practice.
If you do choose to have an age requirement, you can decide what age an employee must be to enroll in your 401(k) plan. You can also set the parameters of the service requirement. However, we recommend avoiding a service requirement based on a set amount of working hours. We suggest doing so because you must detail how you count those hours, and your terms may impact some employees more than others. For example, if you set a requirement of 1,000 working hours, you must detail whether you mean 1,000 working hours within a specific timeframe or 1,000 working hours cumulative. If your company hires seasonal or temporary employees and has chosen to include them in the company 401(k) plan, they may have a more difficult time meeting the service requirement than your full-time employees. It also can add to the administrative burden of your payroll and Human Resources staff accurately tracking and administering such a requirement. We should also point out that there are Department of Labor and ERISA requirements related to eligibility requirements. This is an important Plan provision and can impact other elements of your Plan's compliance so consider your options carefully before you make a final selection.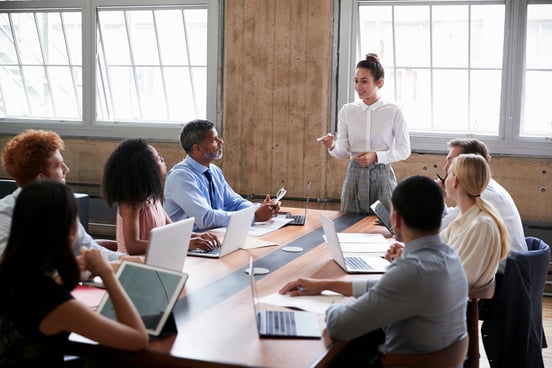 Documenting Plan Offerings
It's imperative that you can prove that you offered all eligible staff enrollment in the company 401(k) plan in a timely fashion, especially if any eligible employees choose to opt out. Having documentation that registration was provided and refused is crucial because it can prevent potential regulatory issues from occurring. You can choose to document your offer of plan enrollment and any employee refusals by requesting that the employee fill out a form or sign a document stating that they have chosen not to enroll. The process can be as simple as the employee sending an email to a representative in your human resources department, stating that they do not wish to participate in the plan. If you have a 401(k) plan set up through a website, you can ask your service provider if there's a report you can run to see who has chosen to opt-out and at what time to keep the report for your records. Since most websites give plan sponsors access to a screen or report stating when their employees were given the option to join the company plan, obtaining this documentation is usually a straightforward process.
Ensuring Your Plan is Covered by a Fidelity Bond
A fidelity bond is a type of insurance every 401(k) sponsor is required to have. The bond covers any issues that may occur during the time between funds being withdrawn from a plan participant's paycheck and that money reaching said participant's retirement account. The time that elapses during this transfer is when a 401(k) plan is most susceptible to fraudulent activity, which is why protecting your plan with a fidelity bond is not only a good idea but a necessity. If you're unsure whether you have this insurance, you can ask your insurance provider. You can also look in your insurance materials for any documents titled "fidelity bond," "ERISA bond," or "employee dishonesty bond," as all three names refer to this type of insurance.
If you do have a fidelity bond, make sure it's up-to-date, as you may have to increase your coverage depending on whether your 401(k) plan amount has increased since you initially purchased the insurance. If you find that you do not have the bond, review the Treasury Department's list of approved providers to find a carrier. Fortunately, this type of insurance is relatively inexpensive and can cover your 401(k) plan for an entire year or multiple years. Since fidelity bonds tend to be a hot-button issue for the Department of Labor, and it's easy for them to check whether businesses have them, we recommend purchasing coverage as soon as possible.
Preparing for Discrimination Testing
Every year, 401(k) plans are required to undergo discrimination testing. This testing is done to ensure that all plan participants are treated equally by ensuring that lower-paid employees aren't discriminated against. Typically, your service provider will do the testing for you. The only thing you must do as a plan sponsor is following their instructions. Usually, service providers will run the test, give you the results, and point out any oddities they came across while running the test, such as a plan participant appearing with no birth date listed. You will be required to provide the data inputs into the test such as the Plan Census. Ensuring you provide accurate information and providing the information timely, will help ensure you can remain compliant in this area.
If you pass the test, we recommend keeping a copy of it in case you need it for an audit or during an investigation conducted by the Department of Labor or Internal Revenue Service. If you don't pass the test, your service provider will give you guidance on what to correct so that you can ultimately pass and prevent your plan from being disqualified by the relevant authorities. If you're interested in preparing for the test, depending on the size and complexity of your plan, some service providers will conduct a preview of the test so that you can make any necessary changes before the official assessment.
Best Practices for Distributions and Loans
We recommend looking at all distributions and loans taken out by plan participants to keep an eye on any fraudulent activity. We recommend paying special attention to any requests for distributions while an employee is still employed. For example, if a plan participant is experiencing financial hardship, they can choose to withdraw money from their plan early only if your Plan document authorizes hardship withdrawals. There are special requirements related to these types of distributions and these fall on Plan Sponsors so make sure you understand the rules in these areas.
If your plan allows plan participants to take loans out against their account balances, make sure you, as the plan sponsor, set up the repayment plan correctly. Loan repayment plans are frequently set up through payroll. This configuration means that an additional amount of money is withdrawn from the participant's paycheck every pay period to cover both the principal and interest on the loan. Since the service provider and plan participant are the only ones who know when the loan will be repaid in full, you should check that date with the service provider to avoid accidentally taking out that money after the loan is paid off.
Distributing the Appropriate Disclosures
Some disclosures regarding 401(k) plans are considered fiduciary requirements and, therefore, must be delivered to plan participants. We recommend checking in with your service provider to see which disclosures should go out to plan participants and when. It's also crucial that you document the date that the disclosures are sent out to avoid any penalties stemming from confusion around whether specific disclosures were sent to the right plan participants at the right time. Some service providers will take care of this process for you, but if they do not, we suggest checking in with your human resources department to ensure the distribution of these notices is on their radar.
While it may seem like there's a fair amount of room to make mistakes in your role as a plan sponsor, rest assured that if you follow the advice outlined here, you will have a much better chance of avoiding any pitfalls and having your next 401k audit go smoothly.
---
Summit CPA specializes in retirement plan audits. If you would like to discuss our audit process in more detail or need an audit contact our office at (866) 497-9761 to schedule an appointment. We can help you navigate the world of the 401(k) audit as proficiently as possible. We also offer off-site assistance and flat-fee pricing so there are no surprises when the job is complete.