Do You Have a Safety Net?
It's been well publicized that many Americans do not have any safety net. They're living paycheck to paycheck. A publication by the Board of Governors of the Federal Reserve System indicated in July of 2020 that 37% of Americans were unable to handle a $400 emergency. Seventy-eight percent are living paycheck to paycheck. Those lower-income households are particularly impacted and this problem has been particularly highlighted due to the coronavirus pandemic. Without a safety net, making regular contributions to a retirement plan are very difficult. This problem is an area that many employers would like to address for their employees.
A report by Commonwealth (a national non-profit organization focused on building financial security and opportunity for financially vulnerable individuals) indicated that 8 of the 9 largest record-keepers in the U.S. either offer or are planning to offer an emergency savings product to their customers. These products are very diverse and look to address different aspects of the emergency savings need. Some address expense shocks (funds required to address unexpected one-time expenses like car repairs or medical bills),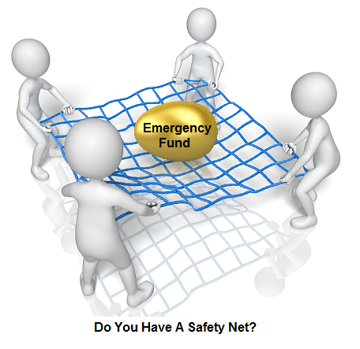 while others address income shocks (funds to tie you over in the event of a job loss or other major life events).
One of the questions to consider if you are presented with the option of this offering is whether it should be inside your 401(k) plan offering or outside it. The report from Commonwealth indicated that most of the providers are leaning toward an out of plan option. Options to consider if offered both approaches are:
Benefits – offering this type of product can assist employees in setting up an emergency fund that, once established, will free up funds to use for retirement saving. This type of plan can also help reduce employee financial stress, which can also lead to absenteeism or lower productivity while at work. It also would reduce the use of the 401(k) plan for loans and withdrawals to accommodate emergency needs instead of using it for retirement (long-term) savings.


Cost – obviously adding another dimension to your 401(k) plan or offering a separate benefit plan will add expenses to your benefit costs. Weigh the different options from a cost perspective.


Adding another vendor to your benefit plan administration – if you decide to offer this benefit outside your 401(k) plan, you may be working with another vendor. This will increase the administration required by your Human Resources or Benefits Department. It is another cost to consider.


Potential employee engagement or utilization with the product – before adding the product, connect with your employee base to ensure they would be interested in utilizing the new product features. If the feature is offered inside a 401(k) plan, would your employees be interested in joining the plan if they do not already participate? Would those participating in the company 401(k) plan participate in a separate benefit plan if offered? Employee feedback is important to ensure you are offering benefits that are valued and actually utilized.


Fiduciary considerations – some Plan Sponsors have expressed concern regarding their record-keeper "cross selling" products. The fees charged and rate of returns offered were areas that were questioned in either option.
This is an area that we expect to see significant growth in the future as the need is present and it as opportunity for growth in the recordkeeping arena. Also, Plan Sponsors have expressed some interest in the offering. We recommend you consider carefully before implementing a new feature to your plan and weigh the options described above.
We at Summit CPA, know that plan administration can be a huge burden to companies, especially with all the complexities added due to the pandemic. However, don't let your guard down regarding your 401(k) plan. It is an important responsibility of the plan fiduciaries to ensure compliance at all times. A review of current compliance and administration now will help make things a little less stressful. For more information on how we can help, contact our office at (866) 497-9761.