We felt it was a good time to remind Plan Administrators of the definition of a Plan participant. It may seem like a strange question. Obviously, those employees that have elected to participate are included. Also, employees that no longer work for your company but still have an account balance in the 401(k) Plan would be included. ERISA requires you to include employees that have met the eligibility requirements for participation but have elected not to participate to also be counted as an eligible participant. What about part-time or seasonal employees? What about interns that only work a few months for you. Have you included them in the definition of an eligible employee?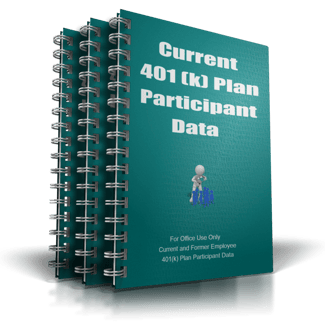 During our Plan audits, we often see employees that are not full-time, regular employees excluded from consideration for participation in their company 401(k) Plan. This may be appropriate if the Plan Document excludes them specifically. Often, the Plan Document does not specify. It may not require any age or service requirement to enter the Plan. Sometimes, the only requirement for entry is that the employee be of a certain age. In these cases, almost all employees will be eligible to participate.
A new wrinkle to this conundrum was caused by the SECURE Act (Setting Every Community Up for Retirement) which was signed into law on December 20, 2019. This law changed the rules regarding to eligibility. Prior to this law, employers would be eligible based upon your Adoption Agreement or Plan Document but you were eligible to exclude from participation employees that had not obtained the age of 21 and/or completed one year of service with a minimum of 1,000 hours). However, this will change with introduction of the SECURE Act. Going forward, long term part-time employees may commence participation by the earlier of the first day of the first plan year after they have attained the age of 21 with 500 hours of service over three consecutive 12 month periods, or, six months after the eligibility requirements are satisfied. Although employers will not have employees in 2020 or 2021 that will have the three years of service to meet this requirement, the tracking of data must begin immediately to ensure the employer can identify the employees in future years that reach this threshold. We believe this will require unique tracking outside of your payroll or Human Resource systems.
We encourage all employers to review their Plan Documents to ensure they are offering participation to the right employees. Exclusions need to be based in the description provided by the Plan Document. If your Plan Document does not describe the eligibility requirements the same as the way that you are administering the Plan, you will either need to amend the document to accurately describe your intentions toward eligibility or you should amend your practices to be in-line with the Plan Document.
At Summit CPA we specialize in retirement plan audits. If you would like to discuss our audit process in more detail or need an audit contact our office at (866) 497-9761 to schedule an appointment. We can help you navigate the world of the 401(k) audit as proficiently as possible. We also offer off-site assistance and flat-fee pricing so there are no surprises when the job is complete.