No one looks forward to a notice from a federal government agency. Especially when the notice may indicate an intent to assess a fine or penalty. This blog post addresses how to handle a potential notice from the Department of Labor regarding a missing or improperly filed Form 5500.
The (DOL) at the end of October and early November each year, reviews the EFAST database in which all Form 5500's and audit reports are filed by Plan Sponsors. They are reviewing for Plans that either did not file a Form 5500 when it appears that one was due or Plans that filed a Form 5500 without an audit report attached when it appears there should have been one.
The 45 day "Cure"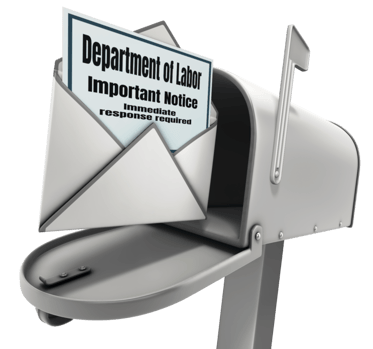 If they identify that your Plan falls into one of these two categories, they will send over an official letter indicating the problem. The letter will provide a 45 day "Cure" period for you to correct the problem. If that is not completed, fines and penalties will begin to be assessed. These fines are substantial. For example, the fine for not including an audit report with your filing is up to $2,233 per day.
These fines are assessed from the original due date of the filing. If you have a calendar year Plan, the original due date for the filing of the Form 5500 with the audit report was July 31st. So, if you receive the letter in November with a required action date of the end of December, you could be looking at a fine of close to $350,000!!
Recommendations
We recommend if you receive one of these letters, you immediately review it. Did you actually file a Form 5500 with an audit report if required? If so, when did you complete the filing? If you have already completed the required action, contact the DOL immediately. If you have completed the filing or included an audit report and your auditor is working on your audit, let them know that you received the letter and work with them to get the audit completed as quickly as possible.
Worst case scenario
In the worst-case scenario, you have not engaged an auditor yet and need an audit, work to locate an auditor right away. Ensure that you establish a timeline with them for completion and put the audit requests ahead of your other work to ensure you can meet the 45-day timeline.
Do not ignore
Never ignore a notice that you receive in the mail from a federal regulatory agency like the DOL. There are always serious consequences to the notices. If you receive a notice and are confused about the matters included in the notice, we recommend contacting the agency. It may mean waiting on hold on the phone for a couple of hours or submitting multiple e-mails to get a response but it is important that you respond. Ignoring the notice will not make the issue go away. It will only get worse.
At Summit CPA we specialize in retirement plan audits. If you would like to discuss our audit process in more detail or need an audit contact our office at (866) 497-9761 to schedule an appointment. We can help you navigate the world of the 401(k) audit as proficiently as possible. We also offer off-site assistance and flat-fee pricing so there are no surprises when the job is complete.