A recent study by Willis Towers Watson, a global advisory and broker solutions company, found that 25% of full-time workers in the US stated that their financial situation has deteriorated due to the COVID-19 pandemic. Just as many expect to have to delay retirement because of this. This was based on a survey of 5,000 employees throughout the country.
Thirty-seven percent indicated that they are living paycheck to paycheck and not adding to their savings in general, let along retirement. And another 37% of respondents indicated that they have been unable to pay all their outstanding bills, have had to carry over interest charges for an extended period and have borrowed money from family and friends during 2020. Some of those interviewed have dipped into their retirement savings to get by.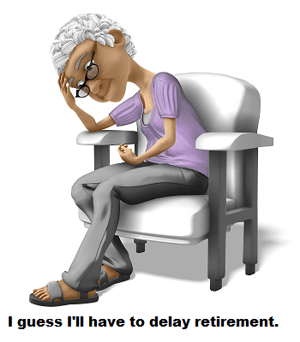 There is some good news, however. Sixty-nine percent of those interviewed stated that they want to be prudent once the pandemic ends and pay off outstanding debt and begin saving as much as possible to help make up for 2020.
Older employees are re-evaluating their retirement plans. Twenty-five percent of those aged 50 or older are expecting to be required to retire later than planned. With 35% of those planning to wait till age 70 or older to retire. All of these employees indicated that they will need to begin saving more in the near future to help in their retirement plans. Forty-three percent of respondents indicated that the number one way in which their employer can help is through better guidance on means to save for retirement. While 36% said better tools, resources and education are needed.
What does that mean for Plan Sponsors? Be sensitive to employee needs and the stress over lost income and market fluctuations. Evaluate the tools and educational materials offered and improve in these areas if possible. Ask employees what would help them in their quest for better retirement saving. Communicate with employees on the importance of participating in the Company 401(k) Plan and consider offering a Company match if possible.
While it has been a stressful time for everyone and the financial situation for many is dire, communication with employees can help lessen the burden and give them options they may not have considered.
When it's time for an audit for your plan it's vital that you hire a trusted auditor. At Summit CPA we specialize in retirement plan audits. We have the ability to offer assistance entirely off-site with little or no distraction to your daily office routine. We also offer flat-fee pricing so there are no surprises on your bill when the job is complete. For assistance contact our office at (866) 497-9761 to schedule an appointment.