We wanted to bring to all Plan Sponsor's attention an upcoming case to be heard by the Supreme Court. The case is scheduled for oral arguments before the justices on December 6th. The case involves a suit involving Northwestern University and their two 403(b) plans. I know you may be asking, "Why should I worry about a 403(b) case when I manage a 401(k) plan?" This case is specific;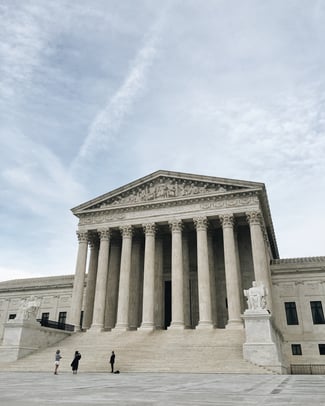 however, similar lawsuits have been filed across the country involving other types of benefit plans. We believe the outcome may impact many plans.
The lawsuit
The lawsuit charges that the University violated their EIRSA fiduciary duty by allowing the plans to charge excessive investment and recordkeeping fees.
The plaintiffs
The plaintiffs are current and former employees of the University that participated in the Plans. They are contending that the fees charged were four to five times a reasonable rate. The Plans paid between $3.96 and $5 million in fees during the period covered in the case. The plaintiffs have stated that a more reasonable fee would have been in the $1 million range. Obviously, a huge difference. The charge is that if the court ruled in favor of the University, it would be impossible for plan participants to raise concerns in the future regarding excessive charges to their account.
The U.S. District Court for the Northern District of Illinois dismissed the suit and the U.S. Court of Appeals for the Seventh Circuit affirmed the dismissal. In May, the Department of Labor and Acting Solicitor General filed a brief siding with the current and former employees. Other interested parties have also files briefs covering both sides to the litigation. The U.S. Chamber of Commerce has stated this will be an important case as ERISA class action lawsuits involving fee issues are among the fasted growing types of litigation in the U.S. One additional issue raised is that the plans offered more than 200 investment options, which may have made it difficult for participants to monitor all the options and the related fees charged.
As all Plans have fees and various investment options, although this case involves a University and 403(b) plans, we believe the decision will impact all benefit plans. We will provide updates as available on the outcome of this case.
If you would like to discuss Summit CPA Group's audit process in more detail or need an audit for the first time, contact our office at (866) 497-9761. We're here to help you navigate the world of the 401(k) audit as proficient as possible. We also offer flat-fee pricing so there are no surprises on your bill when the job is complete.