Increase Your 401(k) Participants
You may be disappointed in the number of employees participating in your Company 401(k) Plan. Or, you may hear complaints from employees that they don't participate because the Plan is too confusing or complicated. If you would like to increase participation in your company benefit plans and improve employee satisfaction with the plans, often communication is the key. Benefit plans can be very complex and involve a lot of details. Also, each employee's situation is different and general terms can be confusing and not relevant to each individual employee.
Here are some tips to help improve the communication process: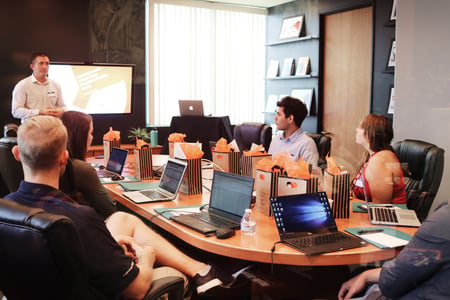 In your benefits communications, offer goal setting and tracking tools. These tools should help the employee calculate the amount needed for retirement in a 401(k) Plan. It should also include Social Security and Tax amounts in the calculations.
During open enrollment or at the time when an employee first becomes eligible for a benefit, provide the opportunity to speak with a specialist such as an Investment Advisor. Selecting investment options in a 401(k) Plan can be daunting and having someone there to explain the various options can help make the process easier for the employee.
If you offer a company match or profit share component to the Plan, stress the value of these options. Those contributions are, in essence, "free money". Adding in employer contributions helps the overall amount available for retirement grow much more quickly.
Define confusing terms. In a 401(k) Plan, terms like vesting, forfeitures, eligibility period can be difficult to understand, and different employee situations may require different applications of the terms. Provide explanations of all specific terms and have a contact the employee can reach out to with specific questions.
Discuss with employees what they would like to see in their benefit plans. Ask what benefits are most valued and what isn't being offered that they would like to see the company explore. Provide explanations as to why selected benefit options aren't available and why certain offerings have additional expenses.
The more information that you can provide will help your employees better understand their benefit options and you may find a higher participation rate with that increased communication.
At Summit CPA we specialize in retirement plan audits. If you would like to discuss our audit process in more detail or need an audit contact our office at (866) 497-9761 to schedule an appointment. We can help you navigate the world of the 401(k) audit as proficiently as possible. We also offer off-site assistance and flat-fee pricing so there are no surprises when the job is complete.