Are you a new administrator of your company 401(k) plan? It can be a little overwhelming in the beginning so it's a good idea to familiarize yourself with some of the frequently used terminology in regards to your plan. It's essential to understand the different roles and responsibilities of each individual administrator of the plan.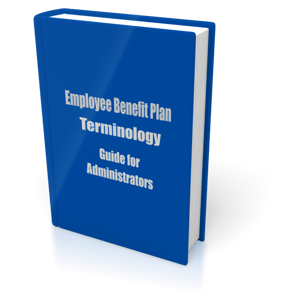 Your knowledge of this information will ensure the plan remains in compliance with the Department of Labor (DOL) and Internal Revenue Service (IRS) regulations, the Plan Documents, and the Employee Retirement Income Security Act of 1974 (ERISA). Here is a list of key terms:
* Plan Sponsor – this is the company that offers the plan to its employees.
* Plan Administrator – the named individual who has day to day responsibility for working with the Plan to ensure all transactions are processed accurately and timely.
* Plan Trustee – individual designated in the Plan Document or TrustDocument that has authority to manage and control plan assets.
* Financial Advisor – this individual provides investment advice or guidance to the Plan and the Plan Trustee to assist in asset selection or investment performance review.
* Record-keeper – usually a third-party provider that processes and tracks transactions at the participant level such as contributions, loan activity, distributions, etc.
* Third Party Administrator – Assists the Plan with annual ERISA compliance including discrimination testing, Form 5500 preparation and filing, participant notice preparation and Plan Document maintenance.
* Custodian – another third-party provider that holds the Plan assets.
Your benefit plan will need an annual audit that's why hiring a CPA firm that specializes in 401k auditing will make a huge difference in how smoothly your audit goes. Utilizing our up-to-date technology, it is possible to assist you entirely "off-site", with little or no distraction to your daily office routine.
At Summit CPA we also offer flat-fee pricing for 401k audits so there are no surprises when you receive your bill. To find out how we can assist your business, contact our office at 866-497-9761 to schedule an appointment.