What Does It Mean for Plan Sponsors?

The Auditing Standards Board (ASB) issued a new final standard in July 2019 that applies to employee benefit plan audits. If you are the Plan Sponsor for a 401(k) Plan that is subject to an audit by a certified public accountant, this will impact you. This new standard titled, Statement on Auditing Standard (SAS) No. 136 is effective for audits of financial statements for periods ending on or after December 15, 2020. Early adoption is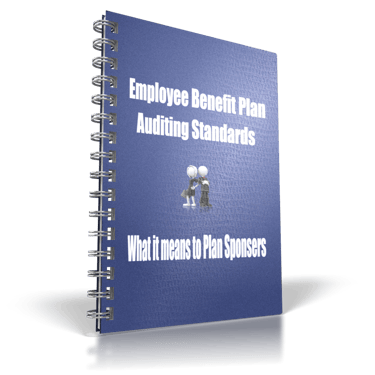 not permitted. Most Plans are calendar year plans so this will impact their 2020 audits that are performed in 2021. I know that sounds like quite a long way away and you probably don't want to worry about it now. However, this new standard imposes significant new requirements on plan auditors. To make sure your current auditor will be able to comply with the new standard, we recommend you ask the following questions:
Is your auditor aware of the new standard?
Do they belong to the AICPA Employee Benefit Plan Audit Quality Center? Membership ensures they will receive all the important new guidance to ensure compliance with this standard.
Has the firm evaluated their current practices in relation to the new guidance? If so, what changes will be needed to ensure compliance?
Will any new procedures that are required add to the cost of your current audit or require additional time to complete the audit?
At Summit CPA Group, we are committed to providing a quality audit at a reasonable price. We are members of the AICPA Employee Benefit Plan Audit Quality Center and have evaluated this new standard. We are providing information on the new standard to our current clients.
If you have concerns regarding this new standard or would like more information on it, contact our office at (866) 497-9761 to schedule an appointment. Hiring a CPA firm that specializes in 401k auditing will make a difference in how smoothly your audit goes. We have the ability to assist you entirely "off-site", with little or no distraction to your daily office routine. We also offer flat-fee pricing for 401k audits so there are no surprises when you receive your bill.