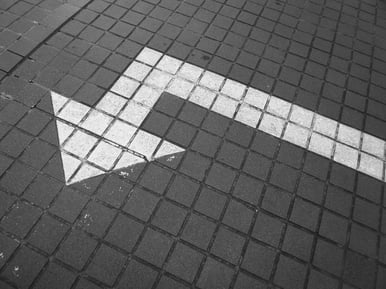 As a public accounting firm that specializes in 401(k) plan audits, we have come across different errors from 401(k) plan sponsors over the years. These errors have resulted in costly penalties for our clients and a significant amount of administrative time spent trying to correct certain issues. To prevent you, a plan sponsor, from wasting time and resources on correcting mistakes, this article outlines a few common errors found during 401(k) audits and how you can avoid making them. More specifically, this article discusses compensation and contribution errors we often come across when conducting a 401(k) plan audit.
Read on to learn more about what these errors are, and what you can do to ensure your company refrains from making them.
Compensation Errors and How to Avoid Them
Participants will instruct their employer to withhold a set amount from their pay each pay period as an elective deferral into their 401(k) plan account. This withheld amount is then remitted by the employer to the plan provider and it is added to the participant's 401(k) account as a contribution. This sounds simple enough but errors are often made in determining what components of compensation should be used to calculate the deferral amount. To avoid this mistake, we recommend doing the following:
Determine what compensation is for your plan participants.

This action includes taking into account the more obvious forms of compensation, such as hourly wages and salaries. However, you should also consider other forms of payment, such as bonuses and commissions, and determine whether you want to include them in your definition of compensation. Keep in mind that whatever you label as compensation per your Plan Document and Adoption Agreement will be subject to withholding.
Define compensation and outline withholding guidelines in your plan document.

Once you have decided on your definition of compensation (in consultation with your plan provider to ensure the definition is compliant with all federal and state requirements), this definition is incorporated into the Plan Document. Then, you must adjust your payroll system to align with this definition. For example, you may decide that bonuses and commissions are eligible compensation for your Plan, and, therefore, this extra income is eligible for withholding. On the other hand, you might want to exclude these other payments entirely. In this case, the payroll system will need coded to "ignore" these items when calculating the withholding amount. Either way, your payroll team must understand the definition in your Plan Document and ensure the payroll system and related procedures are applying this definition in the calculation correctly. If you decide to change your definition of compensation and what is eligible for withholding at any time, it is imperative that you update your plan document accordingly and inform all employees of the change.



What Actions to Take If You've Made a 401(k) Deferral Error
If you've made a mistake with the deferrals for your 401(k) plan as a plan sponsor, we recommend discussing the error with the third party provider that you utilize to help with your Plan administration (this can be a third-party administrator, recordkeeper or other service provider). Inform them of the mistake that was made. After detailing the specifics of your situation, ask them for advice on how you should go about making a correction. Chances are they will instruct you to submit a voluntary correction through the Department of Labor's voluntary correction programs. These programs are well-defined on the DOL website and provide a straight forward method to fix most errors of this nature.
Typically, for issues related to compensation, plan sponsors are required to fund all or a portion of what they should have withheld from the employee payment in question. They are also expected to provide the employer match or employer contribution that would have also been made. Ultimately, the voluntary correction program has a process in place that will help you figure out how much you will have to fund so that you can correct the original mistake.
How to Handle Late Contributions
Late contributions occur when amounts are withheld from employee pay checks and then held by the employer before remitting them to the service provider for crediting participant accounts. The DOL regulations require large plans (those with more than 100 eligible participants) to fund employee contributions and loan repayments as soon as administratively feasible after a payroll run. This means that the funds need to be remitted as soon as possible and on a consistent timeframe for each payroll.
We recommend sitting down with your payroll team to figure out their tasks and their timeline so that you can learn more about the payroll process and ensure that they're adhering to a schedule consistently to avoid making late contributions. In this instance, having the right controls and procedures in place is imperative; establish a reasonable timeline to conduct payroll and make contributions, then stick to it. We also recommend checking in on this process regularly and ensuring that any new hires or substitutes performing payroll follow the procedures and timeline that has been put in place.
If you do end up making a late contribution, you can handle it by going through one of the voluntary correction programs mentioned earlier. The Department of Labor has an online tool that helps you calculate lost earnings by inputting relevant variables and then, once calculated, your company will have to fund the amount of calculated lost earnings to compensate each participant for the earnings that they would have added to their account if the funds had been deposited timely. Also, your company will most likely end up paying the administrative costs associated with the work of your third-party administrator to complete the calculation and correction. Each pay period must be handled separately, and an amount added for each participant impacted so this take quite a lot of administrative error to correct a simple mistake.
Following the advice shared here can ultimately save your company a significant amount of time and money as you avoid making the same mistakes many 401(k) plan sponsors make. However, if you do find yourself in a position where you've made an error and are looking to correct it, rest assured that there are processes in place to get you back on track.
---
At Summit CPA, we understand that plan administration can be a huge burden to companies especially with all the complexities added due to the pandemic. However, don't let your guard down regarding your 401(k) plan. It is an important responsibility of the plan fiduciaries to ensure compliance at all times. A review of current compliance and administration now will help make the start of 2021 a little less stressful. For more information on how we can help, contact our office at (866) 497-9761.