Help Wanted!
In today's world with the economy opening back up after the pandemic, businesses are struggling to get back to normal. In some cases, there is even more business than ever before. We are all struggling to try to find qualified employees to fill open positions. As this demand is ever-increasing, don't forget to highlight the benefits that your company offers above the compensation for the role. Your company 401(k) Plan can be a great asset to potential employees. As many employees either lost jobs or saw reduced hours or pay rates, savings for retirement dropped. In addition, market fluctuations during the pandemic showed losses in some cases based on the investments selected. For this reason, employees may be more focused on a benefit such as a 401(k) plan offers.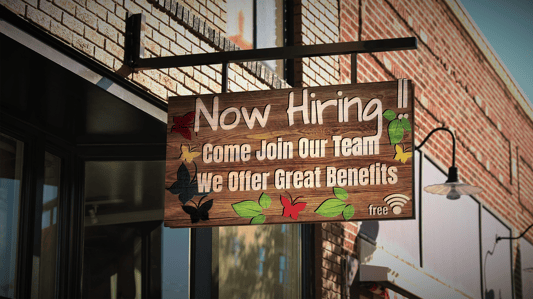 Make sure you provide solid communication to potential employees about your 401(k). We also recommend including information about the Plan on your company website or other locations in which potential recruits may view information about the company. Ensure the information provided includes:
Compensation that can be deferred against.
Are Roth contributions allowed?
Is there an employer match or profit share? If so, how much is it? What have the typical profit share contributions looked like for the average participant?
What types of investments are offered in your Plan? Provide information concerning the past returns for those investments.
Do you have an Investment Advisor to help provide guidance on investment selection to the employees?
What provider do you use for the Plan? What type of plan website features are available? Does the website help estimate funds available for retirement or other retirement planning tools?
Are there are other unique features to your Plan that would be attractive?
We are finding that potential employees are now more concerned about benefits provided for a potential new job more than ever. The 401(k) offering is an important part of your benefits package. Don't forget to include it in your interviewing process.
If you would like to discuss Summit CPA Group's audit process in more detail or need an audit for the first time, contact our office at (866) 497-9761. We're here to help you navigate the world of the 401(k) audit as proficiently as possible. We also offer flat-fee pricing so there are no surprises on your bill when the job is complete.