Your company-sponsored 401(k) Plan offers many investment options to participants. These usually consist of mutual funds and common collective trust funds. However, prior to 2020, many 401(k) Plans steered clear of offering annuity options as part of their investment lineup for a variety of reasons. One of the main reasons was that annuities can incur higher fees. It was difficult to justify inclusion of them in the portfolio and still meet the Plan fiduciary requirement.
With passage of the SECURE Act in late 2019, new options are now available in this area. Now, Plan Sponsors are allowed to conduct a review of the annuity provider (often an insurance carrier) to ensure they have the financial strength to meet all obligations and place more reliance upon the carrier to provide a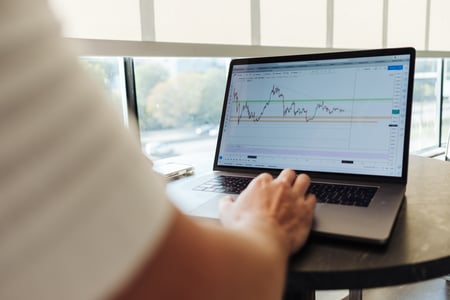 written cost-benefit analysis related to their product. However, a Callahan Financial Management Group 2020 Defined Contribution Survey indicated that only approximately 16% of plans offer annuity options.
Why should you consider adding an annuity option to your Plan?
Annuities can provide a lifetime income alternative to your participants. This will ensure that once they retire they will have income to see them through the remainder of their lifetime. It provides piece of mind to retirees at an often-difficult time.
The SECURE Act requires a lifetime income estimate to be provided to participants annually. Although this is another disclosure (that adds administrative work for you as the Plan Sponsor), it will provide very useful information to help participants plan for retirement. They will be thinking in terms of the amount required to sustain them throughout retirement and the disclosure will help them assess this. Providing an annuity option with a lifetime income rider may provide a useful tool in their retirement strategy.
What should you consider before implementing this option?
Due diligence is the most important thing to work through. Evaluate the cost and fees associated with this option. The cost-benefit analysis provided should be thoroughly vetted. If you are not familiar with investment vehicles, seek out an expert to help you make the evaluation. In addition, consider the inner workings of the annuity product including whether it has an interest cap and floor? Also, what happens at the end of a participant's life if there are funds remaining? You should also review the financial history and strength of the carrier in-depth to ensure you make a good selection. Review the credit worthiness of the insurer.
This is an area in which we expect to see more growth and also much more analysis. Continue watching the Summit blogs as we will continue to provide additional information related to this topic as it becomes available.
Retirement plans can be very complex. As an innovative firm Summit CPA specializes in 401(k) audits. We have the ability to offer assistance entirely off-site with little or no distraction to your daily office routine. We also offer flat-fee pricing so there are no surprises on your bill when the job is complete. For assistance contact our office at (866) 497-9761 to schedule an appointment.