As we look towards fall, it is time to consider your annual benefit plan enrollment process. This is always an important process to ensure employees understand all the benefits available to them from their employer and to make changes or add benefits based upon any changes that may have occurred in their family and also based on the changes in offerings.
At Summit CPA Group we encourage employers to take time to evaluate annually the benefits being offered and research other options available that may be more appealing to your employee base. Once the benefit plan choices are determined, the next important phase is communication to employees.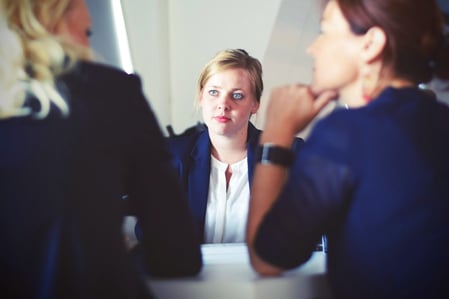 Most companies that are fairly large in size usually offer in-person meetings to employees to explain the benefit options. Often they include representatives from the health insurer(s) chosen so they can explain the different alternatives and answer questions the employees may have. We also recommend including your 401(k) Plan service providers in these meetings. The retirement savings options you provide as an employer are an important benefit. Also, due to the impact from the pandemic on compensation and even job losses, along with the market fluctuations that occurred, we expect employees (whether current participants in the plan or not) will have a lot of questions about the Plan offerings. If you have an Investment Advisor that works with you for the 401(k) Plan this is a good opportunity to include them in the discussions to answer questions about the investments offered, fees charged, etc.
One new wrinkly to consider in open enrollment meetings is that due to the pandemic situation many employees are still working virtually. Will you still hold in-person meetings, consider offering virtual meetings or try to offer both? If they are in-person only, how will virtual employees get the information that they need and how will they be able to raise questions about the benefits being offered.
As we have seen employees leaving positions and hiring become extremely difficult, showing that as the employer that you care about employees and their concerns related to benefits is a valuable tool to aid in retaining employees. Happier employees tend to stay and benefits have become increasingly important to employees because of the impacts from the pandemic. Consider offering a benefit on-line fair for employees to visit with different providers and have a chance to ask specific questions that apply to them.
We think it is a good time for all employers to not only revisit their benefit plan options (make sure you are considering voluntary benefit options as well) but also to revisit your communication vehicles about those benefits. You should not expect a good result by simply e-mailing out a general brochure provided by the company you are working with that provides the benefits. Having different communication strategies, options to ask relevant questions, and also employee-specific options, will make your employees understand you care about them and their families. They are also more likely to take advantage of the benefits offered.
At Summit CPA we specialize in retirement plan audits. If you would like to discuss our audit process in more detail or need an audit contact our office at (866) 497-9761 to schedule an appointment. We can help you navigate the world of the 401(k) audit as proficiently as possible. We also offer off-site assistance and flat-fee pricing so there are no surprises when the job is complete.